Unfortunately my camera did NOT cooperate and I missed/messed up lots of great photo ops.
The best being Uncle Rick having way to much fun playing with Daphne and Prairie and their new magnetic dolls.
Now THAT was funny!
********
Miss Meadow getting some attention 🙂
I'm pretty sure the laughter was from her doing something decidedly unladylike.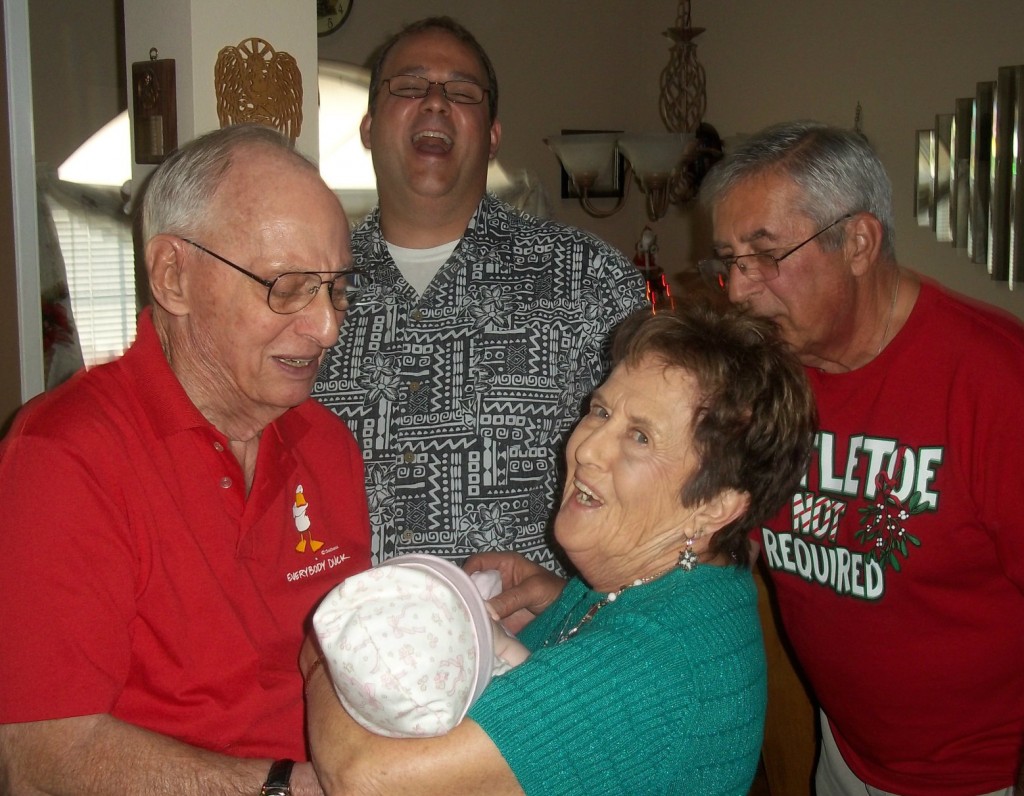 Isn't this precious !?
Uncle Rick had no trouble getting smiles out of the normally shy Thaddeus!
Thaddeus enjoyed one of his favorite foods….pasta!
Let's just consider the messy eating a compliment to the chef, ok?
David and Daphne discussing fingernails.
 Daphne had asked David for help
… unfortunately neither had enough fingernail to easily take the magnets off of the fridge.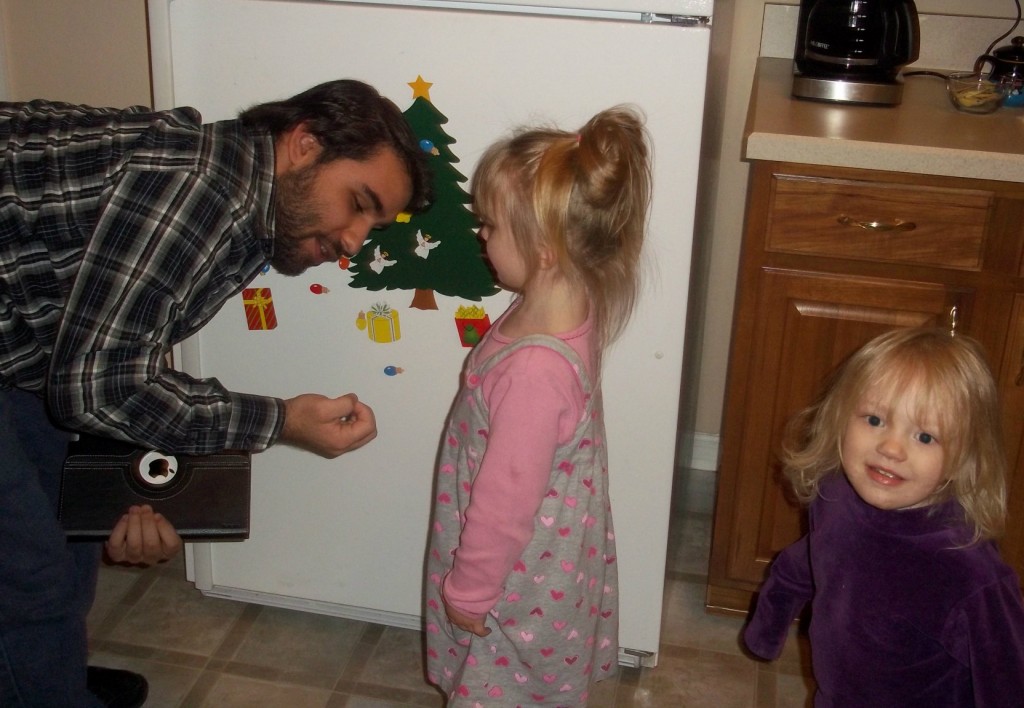 Babies getting attention from Aunt Kathy and Kara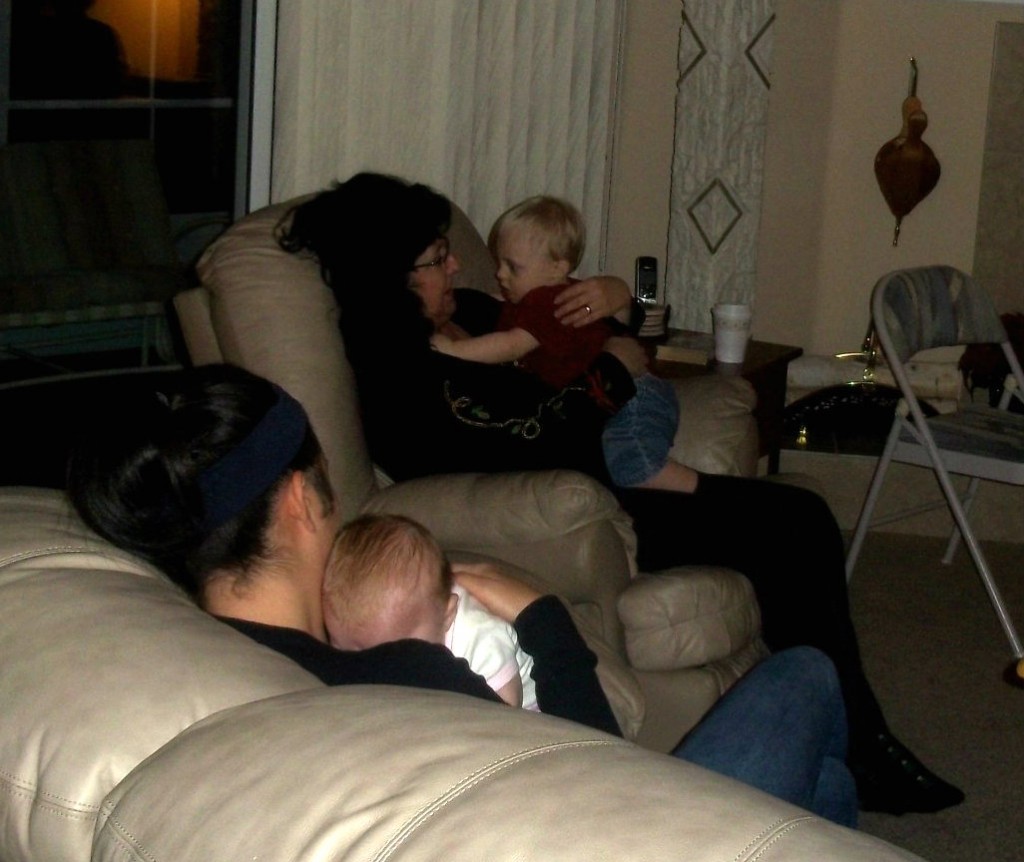 More magnet fun… Kara hanging out with the girls.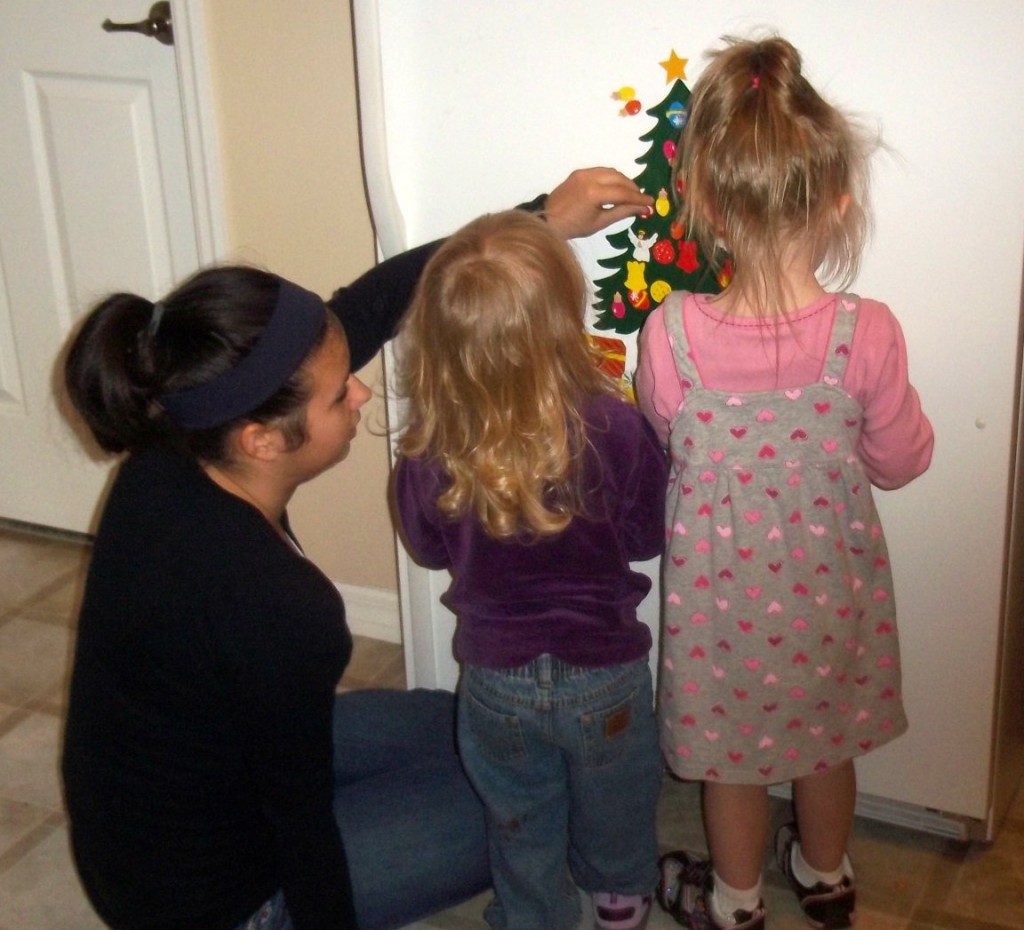 The much anticipated Happy Birthday Jesus cake.
As you can see, Prairie REALLY enjoyed it! 
She scarfed it down and shared plenty with the carpet.
I inherited the beautiful fondant bow….
 which will now grace as many birthday cakes as it can until it falls apart.
🙂
Two handsome guys relaxing after the long day.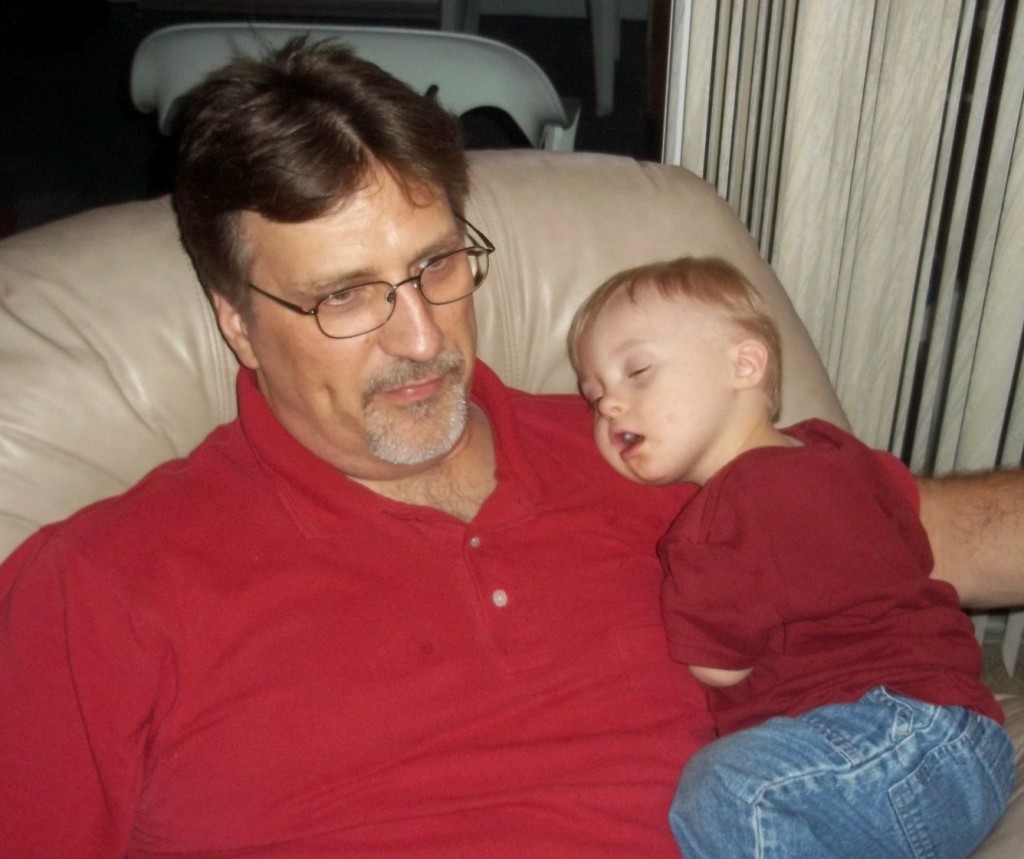 *